Wahl Bravura Lithium Clippers
Featuring the same popular design as the original Bravura™, but now with advanced lithium-ion technology, Wahl® Bravura Lithium-Ion Clippers boast higher performance, longer effective usage times, and consistent reliability.
Step up to improved performance, and save time, money, and energy with powerful Wahl Bravura Lithium-Ion Clippers.
Runs at 500 SPM faster than conventional clippers (5,500 SPM vs. 5,000 SPM)
Battery will only consume energy when it needs to charge, preventing overcharging and overheating
Lasts more than twice as long as original Bravura Clippers (1,000 battery charging cycles vs. 400)
Lithium-ion battery holds 90 minutes of full charge time
Quiet, low vibration, easy to clean and maintain, durable, lightweight, and maintenance free
Comes with a cool-running 5-in-1 Fine blade that adjusts to cut at #9, #10, #15, #30, and #40
Includes Wahl Bravura Lithium Ion Clipper, 5-in-1 Fine Blade, charging stand base, charger, six guide attachment combs (#1-⅛" cut, #2¼" cut, #3-⅓" cut, #4½" cut, #6¾" cut, and #8-1" cut), clipper oil, cleaning brush, and instruction book.
Motor Type: Universal Rotary Motor
Strokes Per Minute: 5,500
Handpiece with Blade:
Warranty: One-year manufacturer's warranty
Click here for more information, details, and specifications about Wahl Bravura Lithium Clippers (PDF File).
The clipper comes with a charge stand, charger, soft storage case, blade oil, a cleaning brush, instruction book, and the following six attachment guide combs:


| | |
| --- | --- |
| Size | Cut |
| #1 | 1/8" |
| #2 | 3/8" |
| #3 | 1/3" |
| #4 | 1/4" |
| #6 | 3/4" |
| #8 | 1" |

Size: 7" x 1.69" x 1.44"
Weight: 0.55 lbs. / 8.8 oz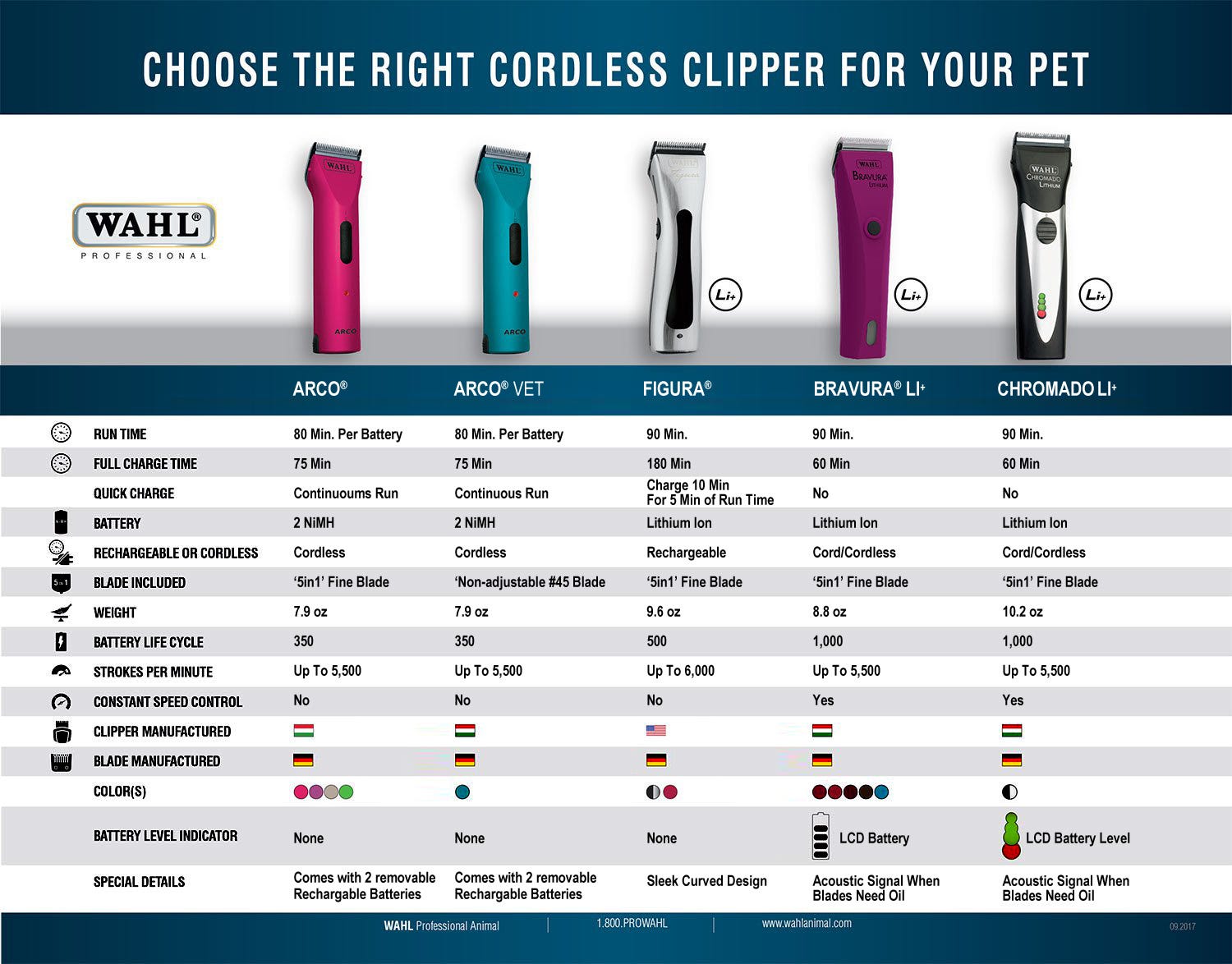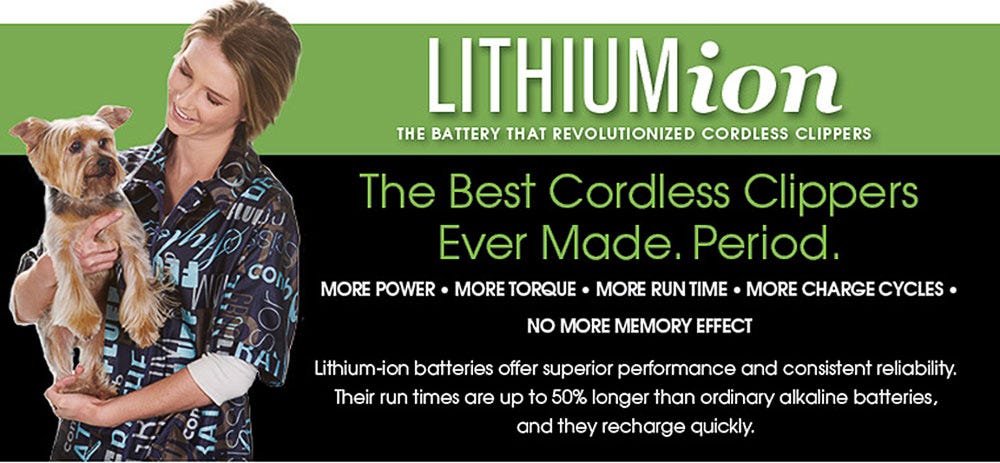 Shipping Info: This item is available for shipping only within the contiguous United States.
This is an ORM-D (Other Regulated Materials-Domestic) product and can only be shipped within the contiguous United States via a ground carrier. It cannot be shipped via the United States Post Office, to a P.O. Box, via expedited shipping (any method that might involve air transport) or internationally. If you have any questions, please call 800-738-3343.

Watch this informative video on hopw to clean your 5 in 1 blades:
More Information

| | |
| --- | --- |
| Brand | Wahl |
| Sales Deal | 0000000726 |
| Sales Deal PEDS | 0000000726 |
| Sales Deal FRAS | 0000000726 |
| Product Grouping | National |
| UOM | EA |
| ERP Status | Active |