CUSTOMER SERVICE
We wish all of our customers, employees, family and pets a wonderful New Year. Our offices and distribution centers will be closed on Friday January 1st. Our PetEdge.com website will be fully operational, and our Call Center will be operating during normal business hours on Thursday and Saturday. Orders placed after 2pm on Thursday 12/31 will ship beginning Monday 1/4.
PetEdge is part of the Boss Pet family of companies. We that specializes in discount grooming supplies and wholesale pet products. We offer a huge selection of clippers, blades, grooming tables, tubs, dryers, dog toys, treats and lots more. There are over 6,000 products to choose from in our catalog and online.
You can count on us for superior product advice and excellent customer service. Just give us a call ― we're ready to help!
Buy With Confidence ― All products we sell are backed by our 100% satisfaction guarantee. If you're not completely satisfied, you may return the product within 30 days.
Express shipping is available for an additional fee. We cannot ship aerosols, flammable items or items containing hazardous chemicals by air or outside the continental United States.
Did We Make a Mistake? We take every precaution to avoid errors in packing and shipping your order. If there is an error on your order, please call us at 800-Pet-Edge or email us at support@petedge.com. Our customer service is legendary in the pet products industry. Give us a call and we'll make it right!
Pricing and Product Description ― While we make every effort to prevent errors, mistakes may occur. We reserve the right to correct typographical and pricing errors.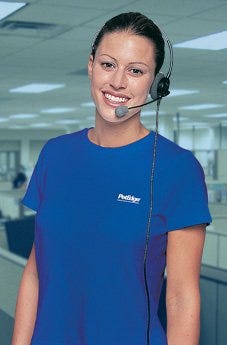 For more information about our services, select any of the following:
Need service or support? We are here to help you find a solution.
Customer Service Center Hours (Central Time):
Monday through Friday – 8:00 a.m. to 8:00 p.m.
Saturday – 10:00 a.m. to 4:00 p.m.
Sunday – via Support@PetEdge.com

Sales
Order Online 24 hours a day, 7 days a week!
If you need help with a sales order call us (Central Time):
Monday through Friday – 8:00 a.m. to 8:00 p.m.
Saturday – 10:00 a.m. to 4:00 p.m.
After hours help email: Support@PetEdge.com
Product Warranties. For information regarding our exclusive
product's warranties, please visit our Product Warranty Page.
TAX-EXEMPT ORDERS: Tax-exempt status is typically available for qualifying businesses, governments, non-profit entities, and educational institutions. To qualify for tax-exemption status, you must have received a determination of federal tax-exempt status with a Federal Employer Identification Number (FEIN) through your state.
To receive tax-exemption status on your PetEdge account, please submit a copy of your completed valid Tax Exempt Certificate. Please email a copy of your certificate to TaxCert@BossPetEdge.com or fax to 1-800-329-6372 . You'll need to maintain a current state Tax Exempt Certificate in accordance with state laws. Once you submit your Tax Exempt Certificate, we'll review the documentation provided within 24 hours. If we need additional information or documentation in order to process your exemption document, our customer-service team will contact you.